A Corporation that can evolve and grow up together with our customers and staff.
We strive to supply to the needs of the clients satisfactorily in this fast changing times with their needs by sourcing from our international partners and networking.
 
We are trade experts who discover products from all over the world and put them on the shelves of the Japanese market.
Narula Japan Ltd. was founded in 1980 to export textiles & sundries to the world and as a young company we built a good repute and relationship with Japanese manufacturers - Pigeon Baby Products, Tiger Products and represented them in the distribution of their products for the India markets.
Since 1985 we have been importing into Japan and supplying to various -luxury brand consumer products to the wholesalers and retailers in Japan.
 
We have expanded over time to supply -
Tableware / Crystalware , Bags / Watches , Perfume / Cosmetics / Skincare , Baby products , Foods / Beverages ...
We are striving to penetrate the global markets as a leading trading company and meeting the needs of our customers upholding the principles of mutual coexistence.
 
We cherish flexible ideas and create new values and work with our clients to develop more shopiscated services.
I thank you for your continued support and patronage of our company.
Chairman Kuckreja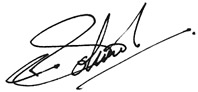 N - Networking on a global scale
A - Alliance in building a strong steel relationship with our partners
R - Respect each other
U - Uniform by having consistent emphasis on our process
L - Loyalty in seeking a long term vision
A - Accountability to honor our code